Danny worked through the night to front a special live programme from 3am for BBC Radio Oxford to mark the demolition of the iconic cooling towers of Didcot.
Danny worked with broadcast engineer Jon Talbot to broadcast the entire event in stereo from a satellite truck at the power station.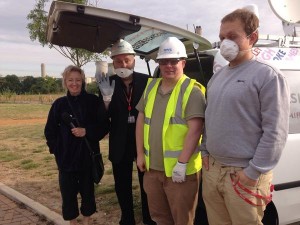 Danny provided commentary of the event in a live 3am – 6am programme then fronted news bulletins through until 11am.